Join us as we explore the joys of good weed, good movies, and a stellar holiday season.
As the end of the year approaches, it's time to start making plans for the holiday season. Whether you're staying home or traveling somewhere special, it's the perfect time to slow down and celebrate with family, friends, loved ones and a little bit of the green stuff. In this blog, we'll be sharing some of our favorite holiday movies and cannabis combos!
Action Packed/Naughty
Die Hard (I & II), Scrooged, Bad Santa (I & II)
Flower: SKYMINT Reserve Singapore Sling

Vape: North Maui Wowie

Edible: SKYMINT Spicy Dragon Fruit Margarita
Fantasy/Creativity
Nightmare Before Christmas, Harry Potter, Gremlins
Flower: Humboldt Dream

Vape: Shorts x Jolly Psychedelic Cat Grass

Edible: SKYMINT Strawberry Haze Sativa
Comedy/LOL
Elf, Home Alone (I & II), Christmas Vacation
Flower: Big A$$ Joint

Vape: SKYMINT Wonka Bars Live Resin

Edible: Jolly Rush Blue Raspberry
Classic/Wholesome Vibes
Miracle on 34th St, It's a Wonderful Life, A Christmas Story
Flower: Apple Fritter

Vape: North Northern Lights

Edible: Pot Cocoa/Orange Pomegranate Gummies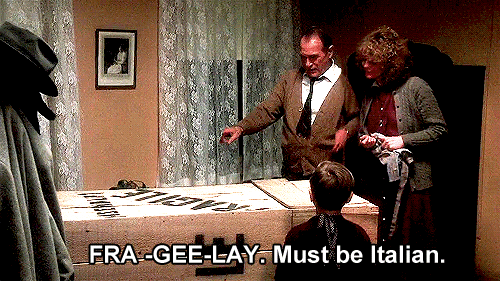 In conclusion, holiday movies are best paired with (you guessed it) WEED. Whether you're looking for a heartwarming, nostalgic classic, a lighthearted comedy, or an action-packed adventure, there's a holiday movie cannabis pairing out there for everyone. So, grab some popcorn, gather your loved ones, and enjoy the festive season with THC!
Stock up for the perfect movie night by visiting skymint.com or at your local store!